"Coming together is the beginning. Keeping together is progress. Working together is success." – Henry Ford.
The above quote beautifully describes the importance of working as a team. In this fast-paced world, you can be a jack of all trades, but a master of none. To easily achieve a set goal, it is extremely important for us to know how to efficiently and effectively build a team for the success of an organization.
A strong team is a foundation and motivation for every successful business. It is necessary to make the best efforts to build a strong team. A good team is a good brand! It is as simple as that. Whether your employees are working in the office or remotely, or a mix of both, you need a team that works together smoothly and seamlessly.
Let us look at a few time-tested techniques that can be used to effectively build your team and get them to cooperate at work.
Employee Motivation
"There is no failure, only feedback " – Robert Allen
Employee motivation is one of the key psychological variables when it comes to achieving comprehensive business objectives. Personal motivation and relevant feedback by team leads and associates will result in boosting the overall team. Cheering up the team is not only beneficial to the company, but also to the welfare of the employees. A universal work survey stated that workers with high motivation in their roles are happier in their jobs.
Periodic Discussions
"The strength of the team is each individual member. The strength of each member is the team." – Phil Jackson
Open discussions within the team help co-workers assess the professional or personal challenges they might be facing at the workplace. Identifying, and questioning technical or work issues or conflicts within the team via close and periodic discussions strengthens team bonding. This is one of the productive ways for team-building that can resolve any issue.
Reward your team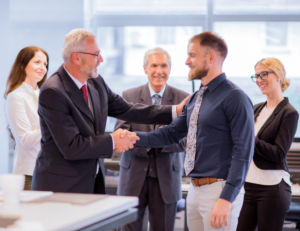 "Take time to appreciate employees and they will reciprocate in a thousand ways." – Bob Nelson
Recognition, appreciation, and rewards for a job well-done act as incentives for team members. When you offer rewards for good work, you push your team to put in their best efforts. These may be in the form of monetary benefits, or in the form of special facilities or privileges, or other rewards planned by the management. When team members are made aware of their outstanding efforts, they will feel appreciated and want to do more.
Seek Clarity
'Clarity is essential to create success and achieve goals that are important to us'
Whatever your team or organization is working on, get everyone on the same page on creating goals and sticking to them. Define your team goals in order for effective team-building, you need to narrow down and define your focus for the team. Make sure your team members meet the needs of your team and that they remain instrumental in the growth of the organization. Discuss and track goals at the team or individual level if required. This creates lasting changes that make an impact on the team or organization. You can set the team goals weekly, monthly, or quarterly.
Smart Work Delegation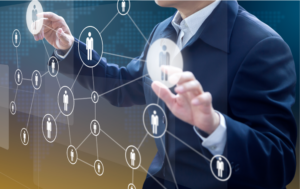 "When you delegate authority, you create leaders." – Craig Groeschel
Giving responsibility to your team members develops a sense of belonging and makes them feel committed to doing their best. Hence determining the roles of your coworkers appropriately and methodically is important. Excellence should be the only motto in this process. Also, the roles should be thoughtfully delegated based on the skill set of the employee in accordance with the goals of the organization.
Strengthen your Team Spirits
'Sticks in a Bundle Are Unbreakable'
It is important and necessary that all members remain spirited as a team. A strong foundation for team building is openness and acceptance mutually. The team should ensure that the lapses and shortcomings of the members are forgiven and forgotten. To err is human and natural. Hence the goal of working as a team is to work with whatever we have.
Mediate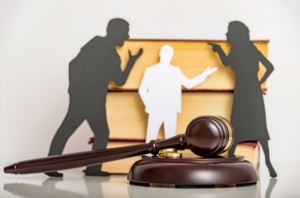 "Finding good players is easy. Getting them to play as a team is another story." – Casey Stengel
At times, differences of opinion among team members may bring about chaos in the work environment. Rather than focusing solely on judgment, or decision-making, keep in mind the impact on the set goals and team. Also pause, investigate and learn the intentions and concerns from both ends. Do remain encouraging of their views or ideas respecting the diversity of the team by creating relevant plans to have them on the same page. Highlight their positive aspects to each other, and put in your best efforts to bridge the gap internally.
Employee Contentment
"Pleasure in the job puts perfection in the work" – Aristotle
Building a strong team is directly proportional to the overall contentment of your team members. You must ensure everyone in the team is enjoying their job roles or need any alternate or improvised strategies. Set up a team or in-person meet-ups to understand and remain updated on their personal and professional status. Specially for the team leads learning how each member feels about the work, team, and workplace is of utmost preference for effective team building.
The spirit of working as a team is much more amazing than working alone! is it not? because by working as a team, the task is easily accomplished through the power of mutual coordination. The effort made by a group is much greater than individual efforts. In other words, a thriving and productive team can give you great results.
Exercising this would set examples and lead them to personally become world-class leaders and motivators. So let's keep practicing constructive and feasible team-building techniques to grow and nurture a strong and happy team for the good of the organization.
The happier your team, the higher your fame!